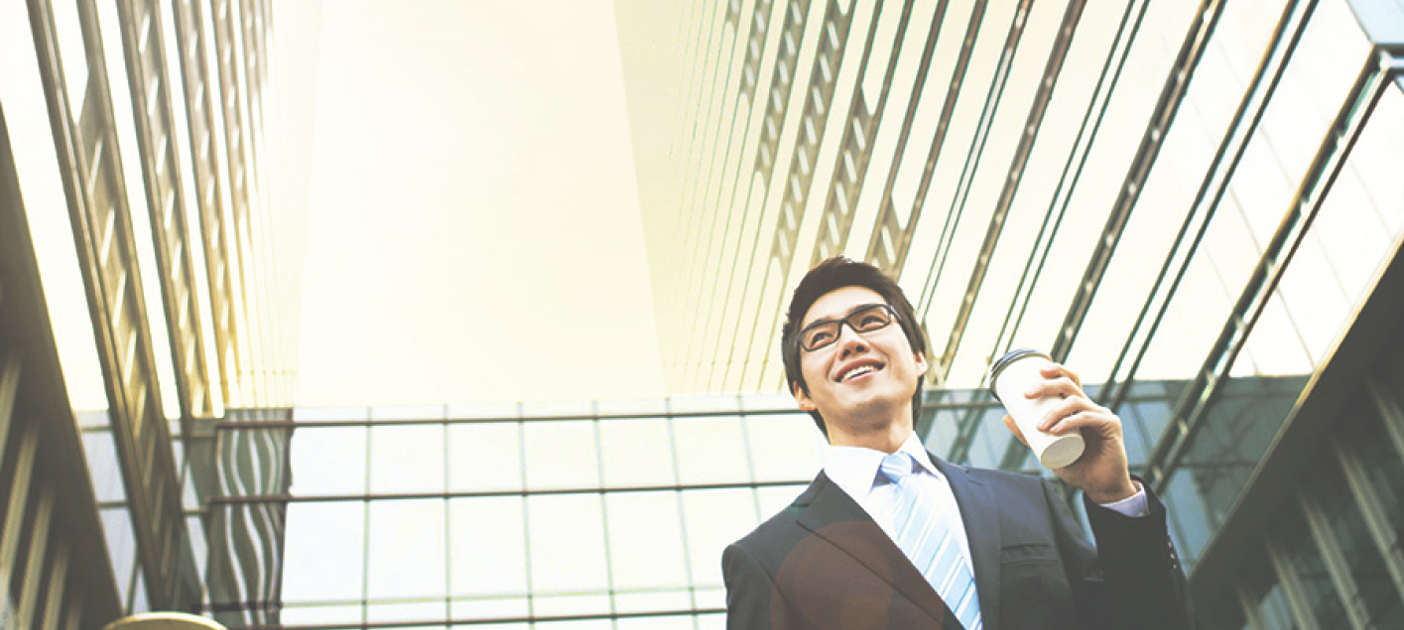 Job Opportunities
DBS Vickers Securities (Thailand) is subsidiary of DBS Vickers Securities Group, one of the largest securities brokerages in Singapore and a leading institutional and retail brokerage in Asia. Backed by the financial strength of DBS Group, we offer a broad range of financial services from investment and corporate advisory, underwriting, research and brokerages.
We are looking for qualified and highly motivated persons to join our team and grow with us in the following position:
AVP, Finance & Accounts Department
(Head Office)
Job function
Handle and manage all respects of financial accounting functions
Review financial accounting records with supporting documents to comply with Company's internal control policy, tax compliance and Thai Financial Reporting Standards (TFRS)
Coordinate with DBS Head Office in Singapore to submit required reporting to DBS Group on timely basis
Supervise and review team on the daily trading transactions recording and reconciliations in Company's booking
Supervise and review team on monthly account closing and reports for consolidation to DBS Group on timely basis
Supervise and review team on the payment transactions to comply with the Company's policy
Supervise and review team on the supporting and reconciliation of balance sheet GL accounts on monthly basis
Review all tax reportings and submission on timely basis
Review and update Standard Operating Procedure of Finance & Accounts on timely basis
Review financial management reports submitted to management or other departments
Review all tax matters to maximize tax benefit and minimize tax exposure including review tax submission on timely basis to Revenue Department
Coordinate with external auditors during audit fieldwork and prepare statutory financial statements for auditing on semi-annually basis
Coordinate with business units and/or other support units for the requirements of accounting and taxations aspects of current and new products of the Company
Be assigned as an authorizer for bank/payment transactions including submission of regulatory reporting to all relevant regulatories
Be the certified accountant of Company
Be a cover person of Head of Finance & Accounts for all assigned tasks i.e. meeting with SG, budgeting, ad hoc tasks etc.
Qualification
Bachelor or Master's degree in Accounting
CPA will be an advantage
Minimum 5 years of experience as accounting manager with background in Big 4 Audit firms
Fluent in spoken and written English
Proficient in MS Excel (using formula)
Ability to lead team while creating positive working environment
Ability to work well under pressure. Hands-on and proactive with people management and communication skills
Ability to handle various jobs and deliver on time and correctly
AVP, Cyber Security Officer
(Head Office)
Job function
Creates information security strategies, both short-term and long-range, in support of the Company's goals
Directs an ongoing, proactive risk assessment program for all new and existing systems and remains familiar with the Company's goals and business processes so effective controls can be put in place for those areas presenting the greatest information security risk
Communicates risks and recommendations to mitigate risks to the senior administration by communicating in non-technical, cost/benefit terms and in a format relevant to senior administrators so decisions can be made to ensure the security of information systems and information entrusted to the Company
Oversees all ongoing activities related to the development, implementation, and maintenance of the Company's information security policies and procedures by ensuring these policies and procedures encompass the overall security of electronic information at rest or in motion within the Company system and assisting departments in local process and procedure development, ensuring they are not in conflict with Company policies
Assists other departments to ensure regulatory compliance in areas such as the Data Security Standards (DSS), Personal Data Privacy (PDA)
Ensures vulnerabilities are managed by directing periodic vulnerability scans of servers connected to Company networks
Develops information security awareness training and education programs, works with other Company entities to present them to staff and units, and participates in local, regional, and national awareness and education events, as appropriate
Ensures sufficient resources are available and allocated to projects by balancing project funding requirements with the assigned budgets, coordinates and tracks project expenditures to ensure resources are used effectively and within budget
Acts proactively to prevent potential disaster situations by ensuring that proper protections are in place, such as intrusion detection and prevention systems, firewalls, and effective physical safeguards, and provides for the availability of computer resources by ensuring a business continuity/disaster recovery plan is in place to offset the effects caused by intentional and unintentional acts
Evaluates security incidents and determines what response, if any, is needed and coordinates company responses, including technical incident response teams, when sensitive information is breached
Contributes to the overall success of the Company by performing all other duties and responsibilities as assigned
Qualification
Bachelor's / Master's degree in cyber security, computer science or related field
5-10 years of experience in cyber security / IT
Applicable experience includes, but is not limited to, computer and networking infrastructure, operating systems, application software development, project management, regulatory compliance, risk management, and providing training
Strong IT skills and knowledge including hardware, software and networks
Ability to use logic and reasoning to identify the strengths and weaknesses of IT systems
A deep understanding of how hackers work and ability to keep up with the fast pace of change in the criminal cyber-underworld
Please send your resume with one recent photo to:
Email :
[email protected]
Human Resources Department
DBS Vickers Securities (Thailand) Co., Ltd.
15th Floor, Siam Piwat Tower Building, Rama I Road, Patumwan, Bangkok 10330 Thailand
Tel : (66) 2857 7887